The entire 20uL of RNA were treated with Ambion's Turbo DNA-free kit according to protocol and spec'd.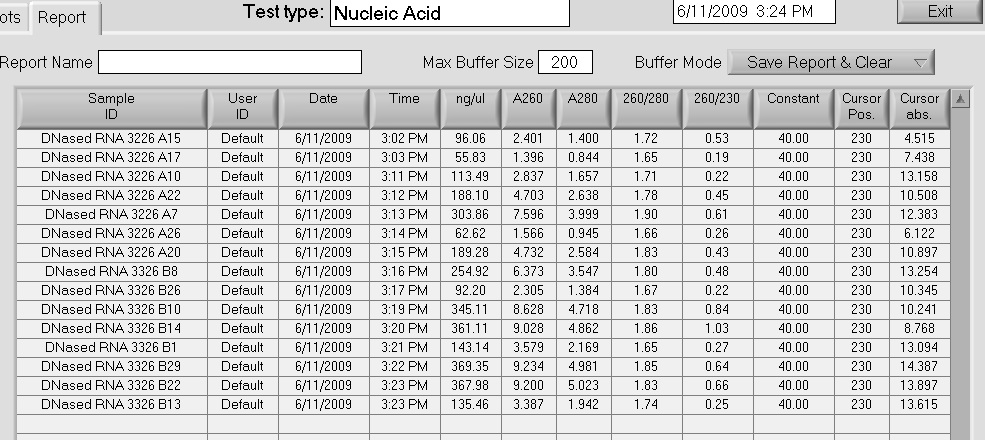 Mac performed qPCR on the DNase-treated RNAs to verify removal of residual gDNA.
Results: Samples 3326: B23, A25, A22, B14, A21, A10 B22 came up positive for residual gDNA. Will retreat these samples and qPCR again.